Prime Super named top risk-adjusted fund
read
Published on 30 Aug 2021
Prime Super has been named equal first in risk adjusted performance by Rainmaker, out of the 68 super funds assessed in their March 2021 RMetrics report. *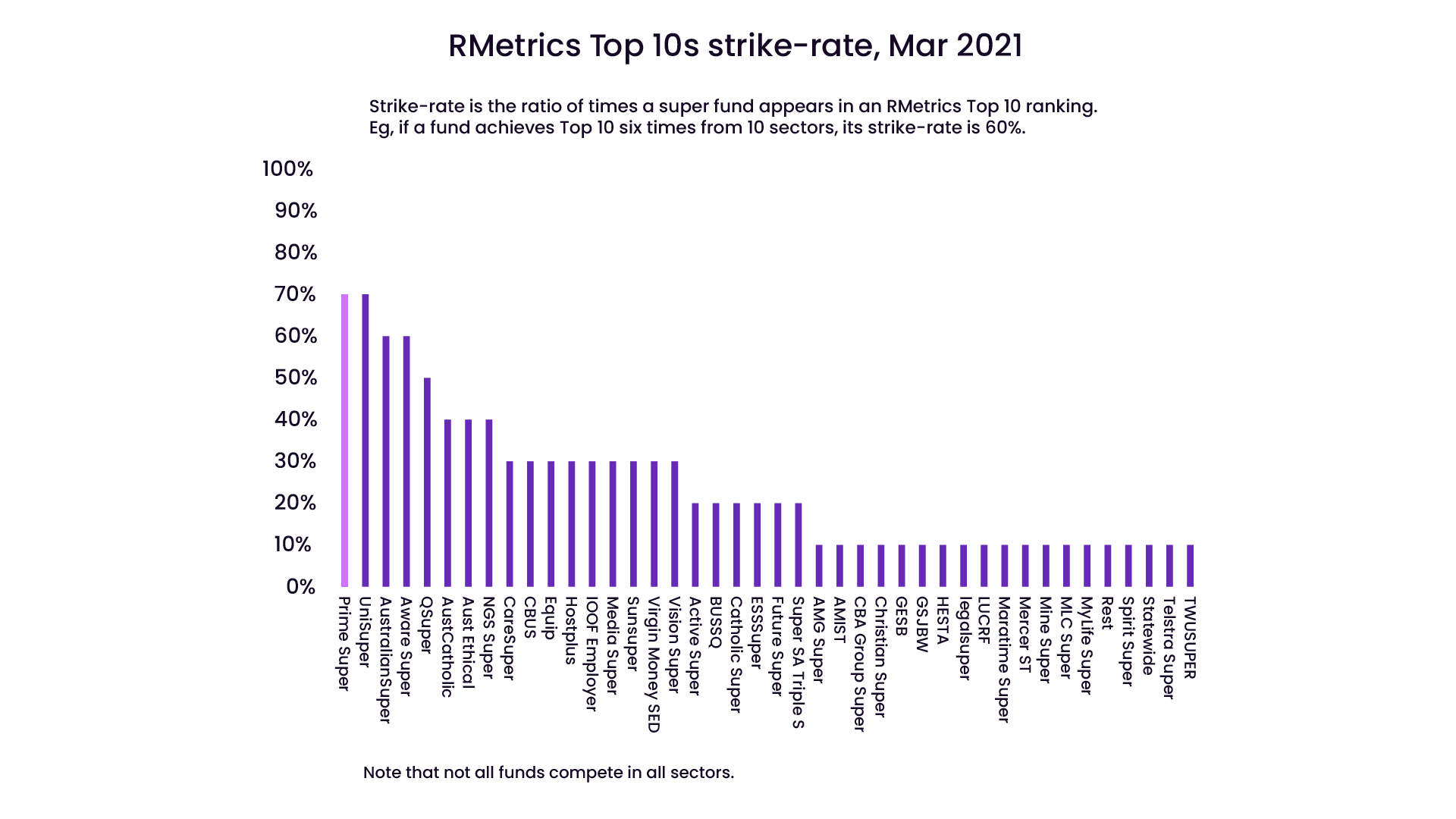 RMetrics integrates a full range of ratios and measures to deliver a risk score. The information shows how investments behave compared to like for like peers. It is a way of determining how a fund's investment strategy has been implemented.
The measure analyses investment returns, volatility, risk, and performance. This includes the variation in returns, how often they are negative compared to positive, and comparing high to low returns. Funds with more steady, consistent, positive returns are considered to have better risk-adjusted performance.
Rainmaker's RMetrics currently assess 2,200 super fund investment options.
Australia's top risk-adjusted funds across all sectors at the end of March 2021 were Prime Super and UniSuper.
Prime Super was also one of the five top risk-adjusted MySuper products.
---
Rainmaker is a leading provider of research and information about the Australian financial services industry. It produces objective, analytical and strategic information about the financial services industry, which is predominantly utilised by investment managers, superannuation funds, financial advice groups and individuals.
* Past performance is not a reliable indicator of future performance